Innovative products that reduce lint and fiber contamination.
Keeping the room out of your patient.
Cotton surgical towels, gauze, and lap pads release foreign bodies that find their way into your patient.
Syntervention designs products to eliminate contamination, save procedure time, and reduce costs to the hospital.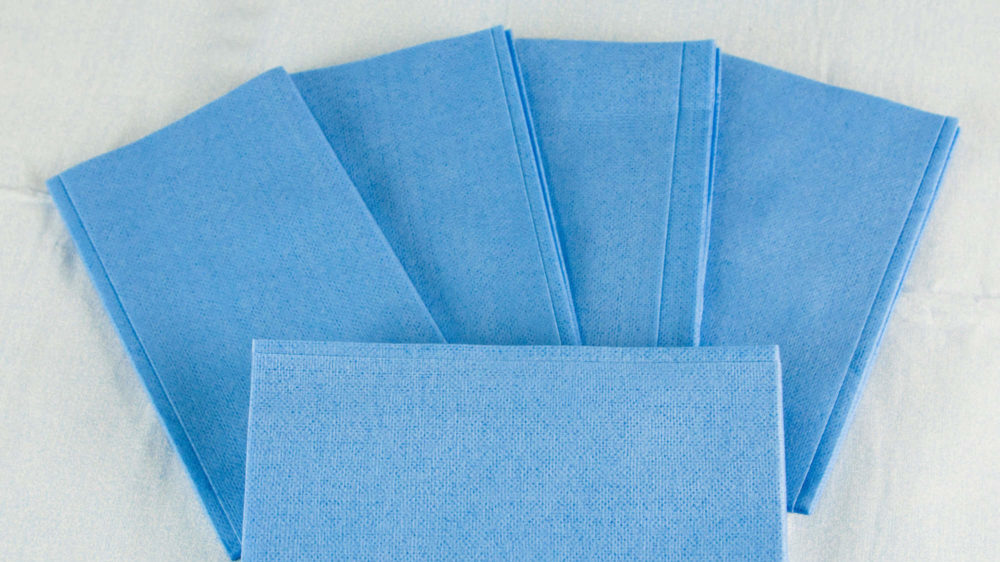 THE SWASHER
Ultra low-lint surgical towels that minimize the transfer of foreign bodies into the patient.
Protect Patients. Lose the Lint.

Cotton-based products, still used in medical procedures every day, readily release lint and fibers that put patients at risk. Catastrophic complications have been associated with lint and fiber being introduced into the body.
For more about fiber and lint contamination and why it needs to be addressed, visit our Learning Center.
Ultra Low-Lint
Independent testing proves that our products have significantly lower particulate counts than the leading competitors.
Highly Absorbent
Products absorb and retain fluids better than the current products commonly used in medical procedures.
Do More With Less
Manage less inventory to save on shipping, storage space, and reduce costs associated with medical waste disposal.
Lower Hospital Costs
Our products address an under-appreciated cause of complications, readmissions, and associated costs.
888.505.8802 main
888.853.6559 fax
info@syntervention.com
Bringing Synergy to Intervention.