The Contamination Problem
Setting a Standard:
To keep patients safe, medical devices are manufactured to meet strict cleanliness and low particulate standards. Yet, during medical procedures, these devices are constantly exposed to foreign body contaminants in the form of lint and fibers that manufacturers have worked so diligently to avoid.
Procedural Complications:
Fiber and lint foreign body contamination during interventional and surgical procedures can result in catastrophic complications including, but not limited to:
inflammation: 12,13,17,18
thrombus formation: 4, 16,17,18
granulomas: 5, 8, 11, 12, 13, 14, 17,18
embolism: 3, 4, 7, 16, 17,18
infection: 9,17,18
death: 4,15, 17
Infection Risks:
An infection can be initiated by 10,000x fewer bacterium when the immune system is distracted by foreign body contaminants.18
The Culprits:
Gauze, cotton surgical towels, non-adherent pads, surgical sponges, and lap pads are all well-documented sources of foreign body contamination. 18 These cotton-based products readily release lint and fibers that contain cellulose and find their way into your patient.
Lint from cotton products can be introduced into patients four ways:
Contact Transfer:
Gloves and medical devices handled with gauze or placed on high linting drapes during preparation can result in foreign debris contamination.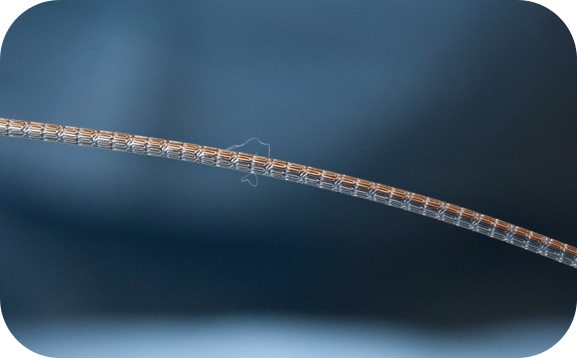 Fluid Transfer:
Gauze and non-adherent pads are often submerged in fluid to wipe instruments. Lint fibers from the materials become submerged in the fluid which may be drawn up and used for sheath/catheter flushing or to irrigate a wound/incision.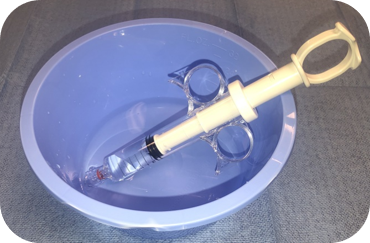 Airborne Transfer:
Standard cotton products readily shed lint into the air that can then be attracted to gloves, devices, or land in a wound/incision.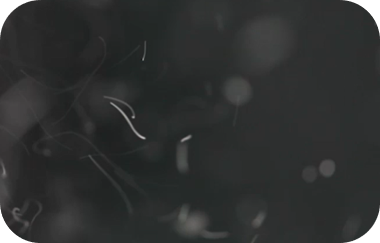 Direct Transfer:
When cotton sponges, lap pads, and gauze are placed directly into a wound or incision, they can leave behind microscopic lint and fibers. Additionally, the abrasive woven structure of these materials may further traumatize wounds upon removal.

The Syntervention Solution
Keeping the Room Out of Your Patient:
The engineers at Syntervention have studied this problem for over two decades. We are committed to developing products and promoting techniques that reduce lint and fiber foreign body contamination; an underappreciated cause of complications, readmissions, and associated costs.
Losing the Lint:
Independent testing proves that our products have significantly lower particulate counts than the leading competitors.
Saving Procedure Time:
Our products absorb and retain fluids better than the current products commonly used in medical procedures so you can use less product overall and have fewer products to count.
Decreasing Costs to the Hospital:
Managing less inventory saves on shipping, storage space, and costs associated with medical waste disposal.
888.505.8802 main
888.853.6559 fax
info@syntervention.com
Bringing Synergy to Intervention.