SWICKER Continuous Use Surgical Sponge
The SWICKER radiopaque surgical foam sponge is designed to lower the sponge count, minimize lint contamination, and reduce costs to the hospital. 
Lower the Sponge Count
Minimize time associated with counting and searching for sponges.
Minimize the Lint
Keep lint out of your patient by using our cotton-free products.
Reduce the Cost
Save on procedure costs, medical waste disposal, and shipping. 
How does it work?
The SWICKER is more than just a sponge. It is highly absorbent and designed for continuous use during the procedure.
Watch this video and see for yourself.

The SWICKER Sponge is available in a variety of sizes and thicknesses to accommodate surgical and laparoscopic procedures. It can be rolled, folded, or used flat.

Surgical Procedures:
Designed for

continuous use

, highly absorbent and easy to wring clear

Swap between one

working

sponge and one

waiting

sponge

Reduce room

"floaters"

Can be used

rolled, folded

, or

flat

Less

abrasive

means less trauma

Use to position or

pad extremities

Assists in

organ isolation

Can be used internally in patients to help

control bleeding

Reduce overall

sponge count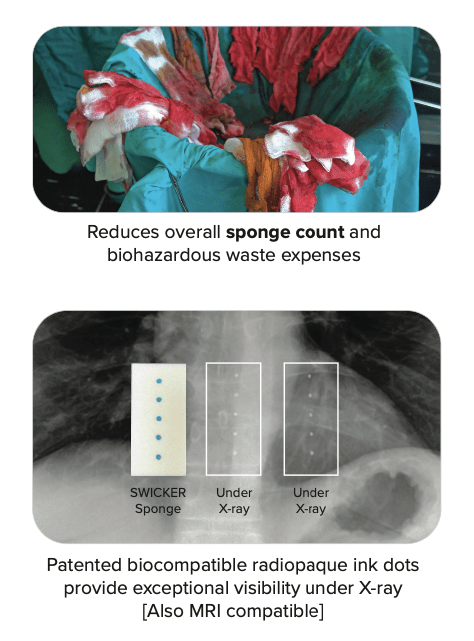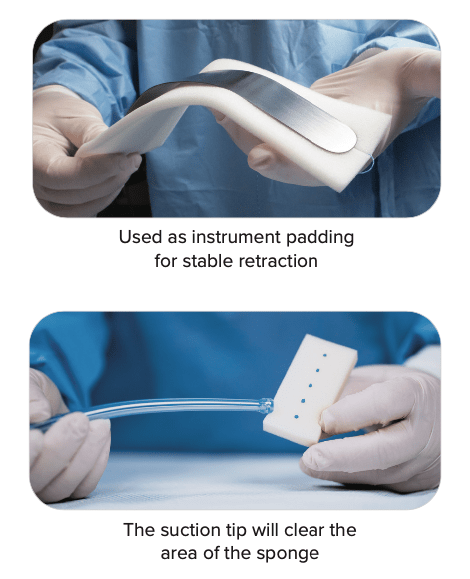 Laparoscopic Procedures:
Easily placed and retrieved

through a Trocar without removing the Trocar from the patient

Useful for

retracting structures

to aid in visualization and exposing areas of concern

Safely clears fluids

by either wicking or protecting tissues while using suction/irrigation devices

Useful for

cleaning

instruments and Trocar during procedure

Reduce room

"floaters"
Choice of size and thickness

as needed for the procedure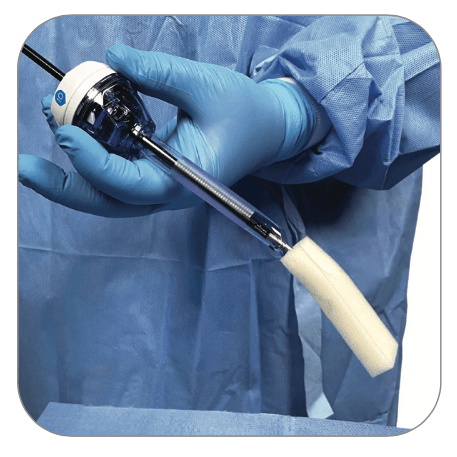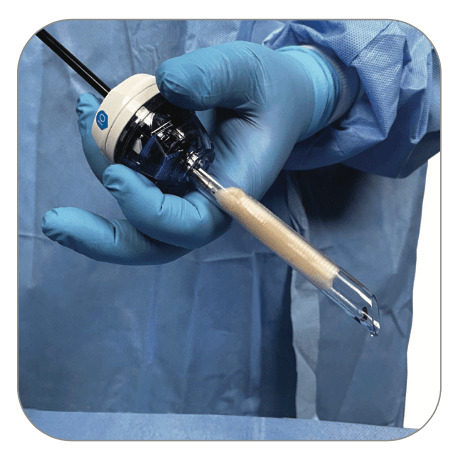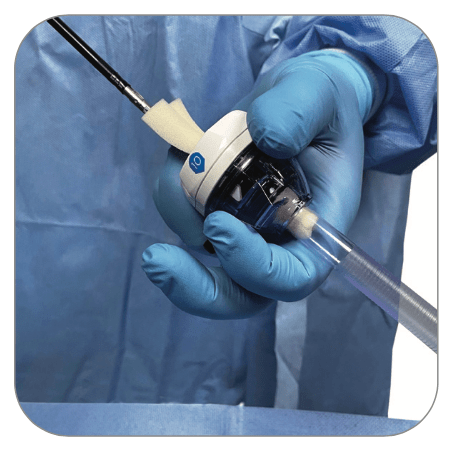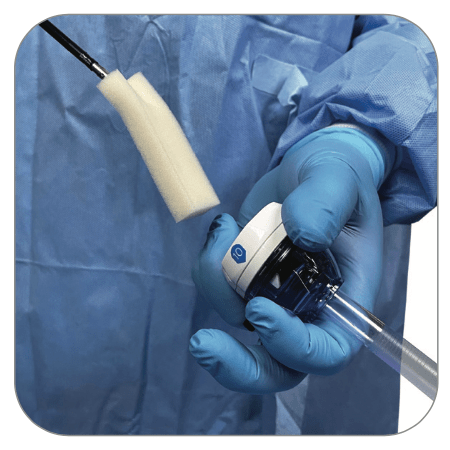 888.505.8802 main
888.853.6559 fax
info@syntervention.com
Bringing Synergy to Intervention.