The SWASHER® Ultra Low-Lint Surgical Towel
The SWASHER is a sterile, biocompatible surgical towel designed to reduce lint and particulate contamination in interventional and surgical procedures.
Less lint than standard surgical towels*
Use a lint roller to easily see why the SWASHER can help keep the room out of your patient.
Independently Tested Particulate Comparison*
| | | | | |
| --- | --- | --- | --- | --- |
| Product | 10 Microns | 25 Microns | 50 Microns | 100 Microns |
| Cotton Surgical Towel | 333,740 | 23,200 | 11,400 | 5,000 |
| SWASHER Surgical Towel | 38,600 | 730 | 130 | 0 |
*Data on file at Syntervention, Inc.
Drape patients without worrying about contaminant transfer.
SWASHER has 89% less lint than standard surgical towels. The risk of complications like inflammation, granulomas, thrombus formation, infections, and even death have been linked to lint and fiber contamination; risks that increase readmission rates and associated costs. (Learn more)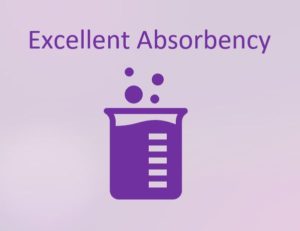 Absorbs and retains fluids better than standard cotton surgical towels
Half the weight of standard cotton surgical towels to save on shipping, storage, and medical waste disposal expenses
Soft and drapeable yet durable and non-linting
Grab Tab™ fold allows easy opening 
SWASHER Features
Biocompatible
BPA Free
DEHP Free
Latex Free
Ultra-Low Lint
Procedure Applications
Cardiac Catheterization
Cardiothoracic Surgery
Dental
Ear, Nose, Throat
Electrophysiology
General Surgery
Interventional Radiology
Interventional Neuro-Radiology
Ophthalmology
Orthopedic Surgery
Peripheral Intervention
Robotic Surgery
Vascular Surgery
888.505.8802 main
888.853.6559 fax
info@syntervention.com
Bringing Synergy to Intervention.